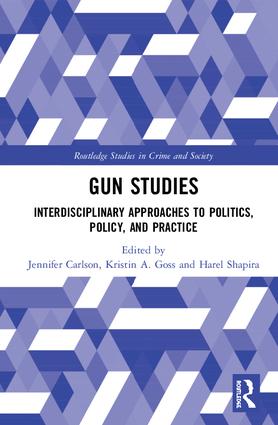 Gun Studies: Interdisciplinary Approaches to Politics, Policy, and Practice®
This collection of essays offers fresh research and original perspectives on the contentious issue of firearms in public life, including the evolution of American gun culture from recreation to self-protection; the changing dynamics of the pro-gun and pro-regulation movements; the deeply personal role of guns as sources of both injury and security; and the relationship between gun-wielding individuals, the state, and social order in the U.S. and abroad. In addition to introducing new research, Gun Studies presents reflections by senior scholars on what has been learned over the decades and how gun-related research has influenced public policy and everyday conversations. Routledge, 2018.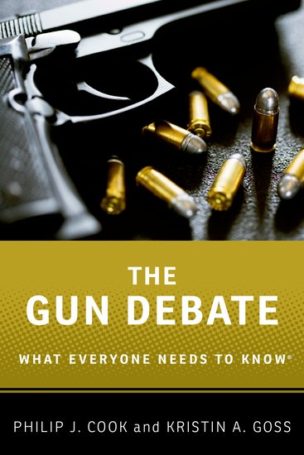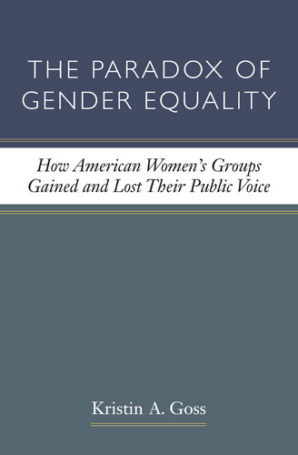 The Paradox of Gender Equality:
How American Women's Groups Gained and Lost Their Public Voice
My Scholars Strategy Network brief on the book is here.
The unedited (typos!) draft is here. 
From the Publisher: Drawing on original research, Kristin A. Goss examines how women's civic place has changed over the span of more than 120 years, how public policy has driven these changes, and why these changes matter for women and American democracy. Suffrage, which granted women the right to vote and invited their democratic participation, provided a dual platform for the expansion of women's policy agendas. As measured by women's groups' appearances before the U.S. Congress, women's collective political engagement continued to grow between 1920 and 1960—when many conventional accounts claim it declined—and declined after 1980, when it might have been expected to grow. This waxing and waning was accompanied by major shifts in issue agendas, from broad public interests to narrow feminist interests.
Goss suggests that ascriptive differences are not necessarily barriers to disadvantaged groups' capacity to be heard; that enhanced political inclusion does not necessarily lead to greater collective engagement; and that rights movements do not necessarily constitute the best way to understand the political participation of marginalized groups. She asks what women have gained—and perhaps lost—through expanded incorporation as well as whether single-sex organizations continue to matter in 21st-century America.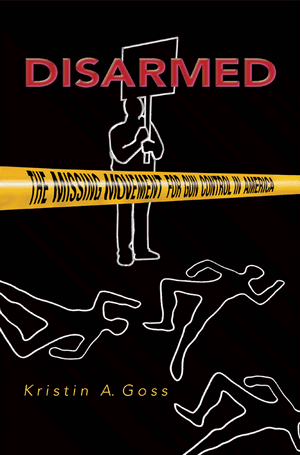 Disarmed: The Missing Movement for Gun Control in America
My Scholars Strategy Network brief on the book is here.
From the Publisher: More than any other advanced industrial democracy, the United States is besieged by firearms violence. Each year, some 30,000 people die by gunfire. Over the course of its history, the nation has witnessed the murders of beloved public figures; massacres in workplaces and schools; and epidemics of gun violence that terrorize neighborhoods and claim tens of thousands of lives. Commanding majorities of Americans voice support for stricter controls on firearms. Yet they have never mounted a true national movement for gun control. Why? Disarmed unravels this paradox.
Based on historical archives, interviews, and original survey evidence, Kristin Goss suggests that the gun control campaign has been stymied by a combination of factors, including the inability to secure patronage resources, the difficulties in articulating a message that would resonate with supporters, and strategic decisions made in the name of effective policy. The power of the so-called gun lobby has played an important role in hobbling the gun-control campaign, but that is not the entire story. Instead of pursuing a strategy of incremental change on the local and state levels, gun control advocates have sought national policies. Some 40% of state gun control laws predate the 1970s, and the gun lobby has systematically weakened even these longstanding restrictions.
A compelling and engagingly written look at one of America's most divisive political issues, Disarmed illuminates the organizational, historical, and policy-related factors that constrain mass mobilization, and brings into sharp relief the agonizing dilemmas faced by advocates of gun control and other issues in the United States.